Rawness without compromise
For most travellers, the words "comfort" and "Africa" rarely exist in the same sentence. We're looking to change that. Our adventures on this massive and gorgeous continent deliver the uncompromising rawness you'd expect from Africa with the kind of special touches you'd normally associate with more refined destinations (permanent tented camps, customized Safari vehicles, etc) without diluting the experience. Comfort Africa: It's real, and it's spectacular.
Check out where you'll check in
Stylish lodgings await wherever your explorations take you. Africa is no exception. Here's a few examples of the places that make our adventures out here typically atypical.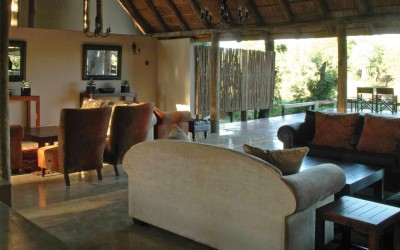 Simbavati River Lodge | Timbavati Private Nature Reserve, South Africa
You'd be hard-pressed to find a location that puts you closer to the wildlife than Simbavati. Situated in the Timbavati Private Nature Reserve on the western fringe of Kruger National Park, this welcoming property boasts luxurious tented rooms and thatched chalets.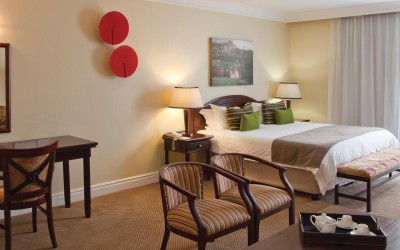 Cape Town Hollow Hotel | Cape Town, South Africa
Tasteful cream-coloured décor and central convenience mark this boutique hotel as a cut above your typical tourist lodgings. With some rooms offering great views of Company Gardens, Lion's Head, and Table Mountain, you can even do some sightseeing without ever stepping outside.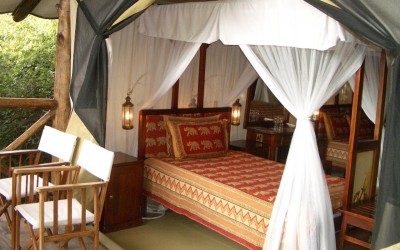 Fig Tree Camp | Masai Mara, Kenya
Standing amidst one of the world's most famous game reserves, Fig Tree Camp lets you bunk down in close proximity to Africa's fabled Big Five without becoming a midnight snack. Among the highlights of this unique spot is its special black-tie dinners in the bush.
Choose Your National Geographic Journeys Africa Tour
There's an amazing planet out there! Let us show you where we can help you go