Warm climates, warmer welcomes
Great weather, friendly people, beguiling landscapes, and all manner of exciting things to do, the Caribbean and Central America are pretty perfect as is. Comfort adventures make them just a little more perfect through helpful bonuses like stays at isolated jungle lodges, private rides, more meals included up-front, and unique experiences you just can't do anywhere else. It's not paradise – it's better.
Check out where you'll check in
Stylish lodgings await wherever your explorations take you. The Caribbean and Central America are no exception. Here's a few examples of the places that make our adventures out here typically atypical.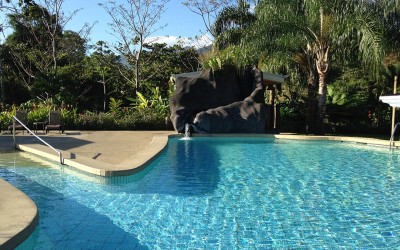 Hotel Arenal Manoa | La Fortuna, Costa Rica
Located in an area with a stellar view of the Arenal Volcano, Hotel Arenal Manoa focuses on relaxation, meditation and getting in touch with stunning natural surroundings. With a variety of exotic flora and fauna, there's no lack of things to see and do at this hotel.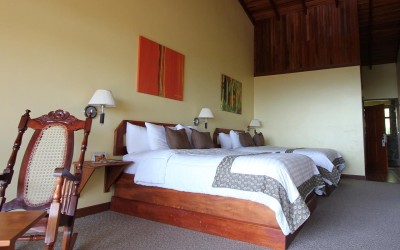 El Establo Mountain Hotel | Monteverde, Costa Rica
Were the stunning view from this mountaintop hotel its sole selling feature, it would still be worth a visit. Appointed with loads of extras – heated indoor pools, hiking trails, even a basketball court – think of this mist-shrouded gem of a hotel as your cloud-forest tree fort.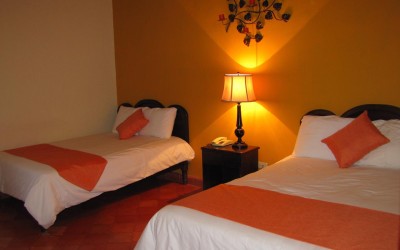 Plaza Copán Hotel | Copán, Honduras
Perched at the edge of Copán's central plaza, the Plaza Copán's large rooms and high ceilings lend it an open, welcoming vibe. Small and intimate, this is the perfect spot from which to begin your explorations into the land of the Maya.
Choose Your National Geographic Journeys Central America Tour
There's an amazing planet out there! Let us show you where we can help you go