Strong and free from sea to shining sea
You'll log a lot of miles exploring the far-flung cities and wide-open countrysides of Canada and the United States. Best do it in style. We cover a lot of ground on most Comfort trips in North America, which is why we opt for private transportation as much as possible. And the difference goes beyond just a little extra legroom: nights in remote mountain lodges and rustic ranches, more included meals, and uncommon experiences you can't do just anywhere await. Come and get 'em.
Check out where you'll check in
Stylish lodgings await wherever your explorations take you. North America is no exception. Here's a few examples of the places that make our adventures out here typically atypical.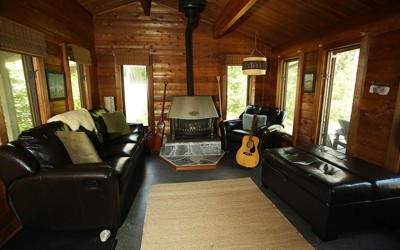 Algonquin Cottage | Algonquin, Canada
Enjoy the quintessential Canadian experience! Algonquin is the perfect place to connect with nature, relax—and experience the region like a local. Roast marshmallows over a campfire, hike the many trails and go canoeing. Keep your eyes peeled for moose, beavers, black bears and other wildlife.
Beaverfoot Lodge | Golden, Canada
Right in the centre of the Rockies is Golden, BC, and the Beaverfoot Lodge perfectly represents the rustic region with comfortable rooms and wood-burning saunas. It also generates its own energy from the nearby creek, giving new meaning to "off-the-grid."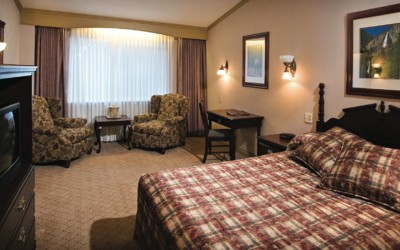 Rundlestone Lodge | Banff, Canada
Scenery doesn't get much more picturesque than the Canadian Rockies, and the Rundlestone Lodge's wide windows serve it up in heaping helpings. A warm, friendly establishment befitting its location and staff, the Rundlestone is equipped with all the amenities you'd expect in a downtown hotel with all the allure of a mountaintop lodge.
Choose Your National Geographic Journeys North America Tour
There's an amazing planet out there! Let us show you where we can help you go