Where rugged meets refined
Australia and New Zealand are famed for their ruggedness, but they've got a softer side, too. Our Comfort adventures down here add a dash of sweetness to the adventure without sacrificing any of the rough-and-tumble grit that makes these island nations so appealing. Private transport, boutique hotels, and overnight trains are just a few of the ways how. Come join us Down Under and discover the rest in person.
Check out where you'll check in
Stylish lodgings await wherever your explorations take you. Australia and New Zealand are no exception. Here's a few examples of the places that make our adventures out here typically atypical.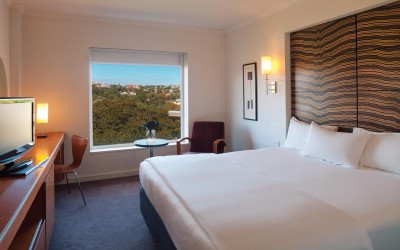 Vibe Hotel | Sydney, Australia
A hip and stylish hotel nestled on the fringes of Sydney's downtown business district and within spitting distance of Sydney Tower and Darling Harbour, the Vibe is an ideal gateway to Down Under fun. If you get the chance, be sure to check out the rooftop pool.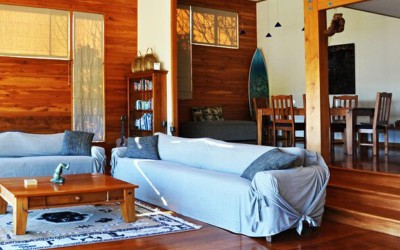 Sleeping Lady Lodges | Raglan, New Zealand
Located in Raglan, one of the world's top surf towns, and nestled amid the trees of the rainforests surrounding Mt Kariol, Sleeping Lady Lodges provides spacious and unique guesthouses with some of the best views around. Mountain or ocean, you're always waking up to something grand here.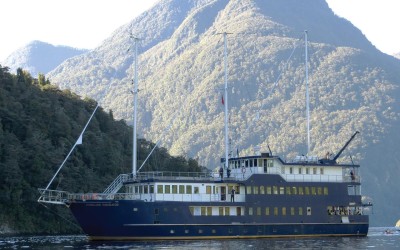 Eco Cruise | Doubtful Sound, New Zealand
Take a spin around one of NZ's most scenic locales aboard a hotel that goes where you do. On this one-night cruise, you'll spot dolphins, penguins and other marine life by day, then pull into a secluded cove for a delicious three-course buffet dinner before dropping anchor for the night.
Choose Your National Geographic Journeys Australia & New Zealand Tour
There's an amazing planet out there! Let us show you where we can help you go