Southern hospitality like you've never had it
Comfort trips add a little extra flavour to a destination than other Travel Styles, and down in South America, we mean that literally. Sure, you'll get the same Comfort advantages – unique stays at jungle lodges and boutique hotels, private transportation, and uncommon cultural encounters – but mealtimes are when you'll taste the difference most. Coffee-tastings in Colombia, genuine Peruvianpachamanca, Mendoza-style cooking lessons, and gaucho barbecues are just some a few of the sensations you'll have on the tip of your tongue for weeks after you've come home. Dig in.
Check out where you'll check in
Stylish lodgings await wherever your explorations take you. South America is no exception. Here's a few examples of the places that make our adventures down here typically atypical.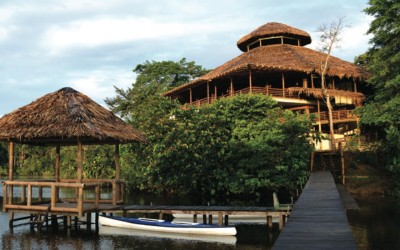 Le Selva Lodge | Amazon Jungle, Ecuador
Situated deep inside one of the world's most mysterious and alluring destinations, La Selva is an oasis of serenity in the deep, dark jungle. Recently remodelled, this delightfully appointed property makes an incredible effort to ensure it does no harm to the environment that sustains it.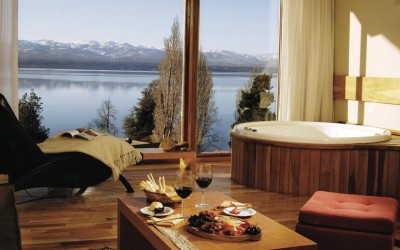 Design Suites | Bariloche, Argentina
Surrounded by the Andean foothills in beautiful downtown Bariloche, you're pretty much guaranteed a room with a view at the stylish Design Suites. Drawing design inspiration from the environment, this spot manages to bring nature indoors and somehow improve on it.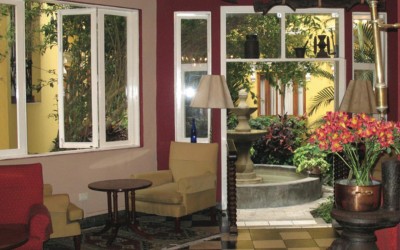 Hotel Antigua Miraflores | Lima, Peru
Disarmingly elegant and rich in character, the Hotel Antigua Miraflores blends the comforts and amenities of a luxury hotel with the charm of a colonial bed-and-breakfast. Originally a turn-of-the-century mansion, the hotel stands as the perfect introduction to the region's unique cultural heritage.
Choose Your National Geographic Journeys South America Tour
There's an amazing planet out there! Let us show you where we can help you go