Life on the road
While it's not for everyone, you won't find a more authentic, intense, and wholly amazing way to interact with Africa. Going overland brings you right into the thick of things to camp out under the stars and enjoy nature in its purest, most raw form.
Minibuses
On some routes in South Africa, we use minibuses to get you around faster. These nimble vehicles might be smaller than the trucks, but with a trailer attached, your gear is stowed out of the way so you can focus solely on the scenery.
Land cruisers
In Tanzania's Serengeti National Park and the Ngorongoro Crater, we opt for the more agile 4x4 Land Cruiser. Smaller and designed specifically for viewing big game up close, these modern vehicles feature pop-up roofs and sliding windows.
Overland trucks
On most Yolo trips in Africa, the overland truck is your safari ride, your kitchen, and your camping support vehicle all in one. Recently built and registered in South Africa, our modern overland trucks meet all regulatory requirements.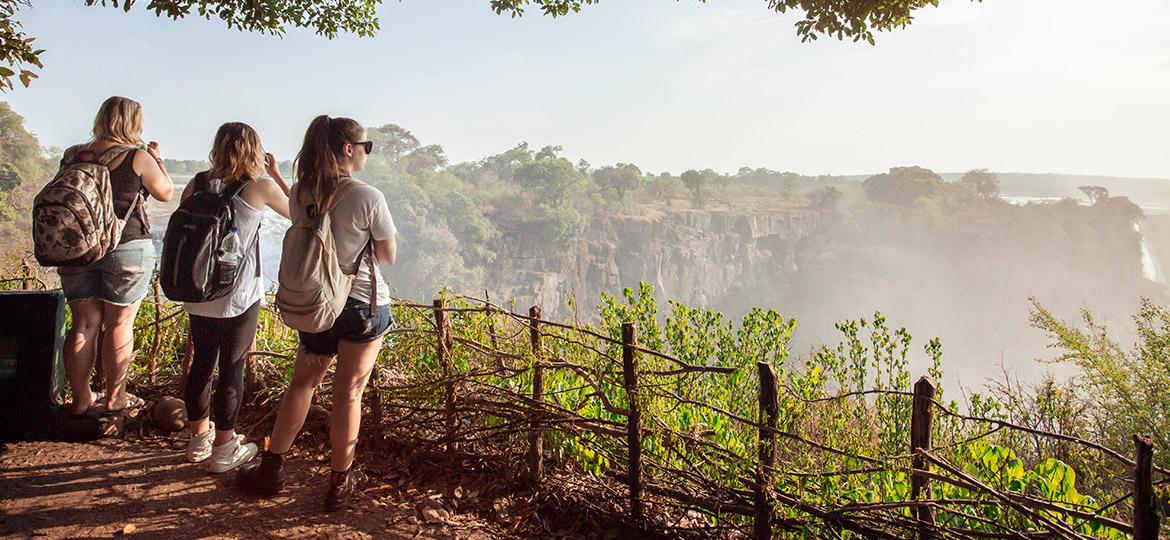 Overland camping, Serengeti-style
On the surface, camping is about sleeping under the stars and cooking your own food over a campfire. But once you've done it in Africa, you'll find that it's really about community. Camping brings strangers together in ways other forms of travel can't. And when everyone helps out, the costs stay down and spirits stay high.
Tents and gear
Most campsites are either in or near national parks. You will need to bring your own pillow and sleeping bag, but all other equipment (including mattresses) is included. Our large domed tents set up quickly, and most campsites feature toilets, running water, and basic showers. (Some even have bars, shops, and wi-fi access.)
What's cookin'?
Most meals are prepared by the CEO from a full complement of fresh produce and meats. Breakfasts are basic (coffee, tea, cereal, bread and various spreadables); lunches are typically salads and sandwiches, and dinners are served hot and feature a variety of meats. Special diets can usually be accommodated with advance notice, so please let us know when you book.
We're in this together
Participatory camping means the travellers take care of themselves and each other. Duties – packing and unpacking, tidying up the truck, helping to cook, etc – rotate daily. Typically, you will set up your tent upon arrival and then help out with the meal or clean up afterwards. (Some of our camping adventures begin and end with a bit more comfort in conveniently located hotels, too.)